Farmers markets keep our community close even when staying six feet apart
From Megan Gallagher, owner of be.wild.er farm – who uses organic growing methods to grow delicious veggies on two acres.
I knew farming was something I enjoyed, but I never thought I'd start my own farm.
I went to Chatham for my undergraduate degree and took an organic gardening class that was offered. I loved it and switched to an environmental science major, focusing on plant biology and plant physiology. I intended to work in sustainable agriculture doing research after graduating. I figured it'd be beneficial to get real world experience and see the day to day of working on a farm. I worked for a couple of seasons in a full-time position at a farm north of Pittsburgh.
In 2016 I had the opportunity to start my own farm when a friend who was transitioning from operating Butterhill Farm, offered me the use of his tools and equipment and introduced me to some landowners. It was an opportunity too good to pass up and the perfect scenario to try running my own farm.
I first got to know the Bloomfield Saturday Market when I was working with Butterhill farm. So when I started be.wild.er in 2016, it just made sense to sell at Bloomfield. I was used to it, familiar with the customers, and just enjoyed the overall vibe of the market. I didn't want to get in over my head, so I decided I would only sell at Bloomfield and do some wholesale to restaurants.I was starting be.wild.er by myself, and while I definitely had some help, most of the day to day is and was just me.
The market has been a wonderful place to grow my business. The customers are loyal and supportive. Getting to connect with people over the things I grow has been really special. I love introducing people to a new veggies or being part of someone reconnecting with a food from their past. Over the years, I've gotten to see families grow and people's lives change. It's cool that a place of business can also be a place where people can connect in meaningful ways.
Overall, having the market staff and management is so beneficial to everyone involved. I appreciate all of the time and effort put into the market, it's helped me get to where I am today.
Donate today to support the Bloomfield Saturday Market.
– Megan Gallagher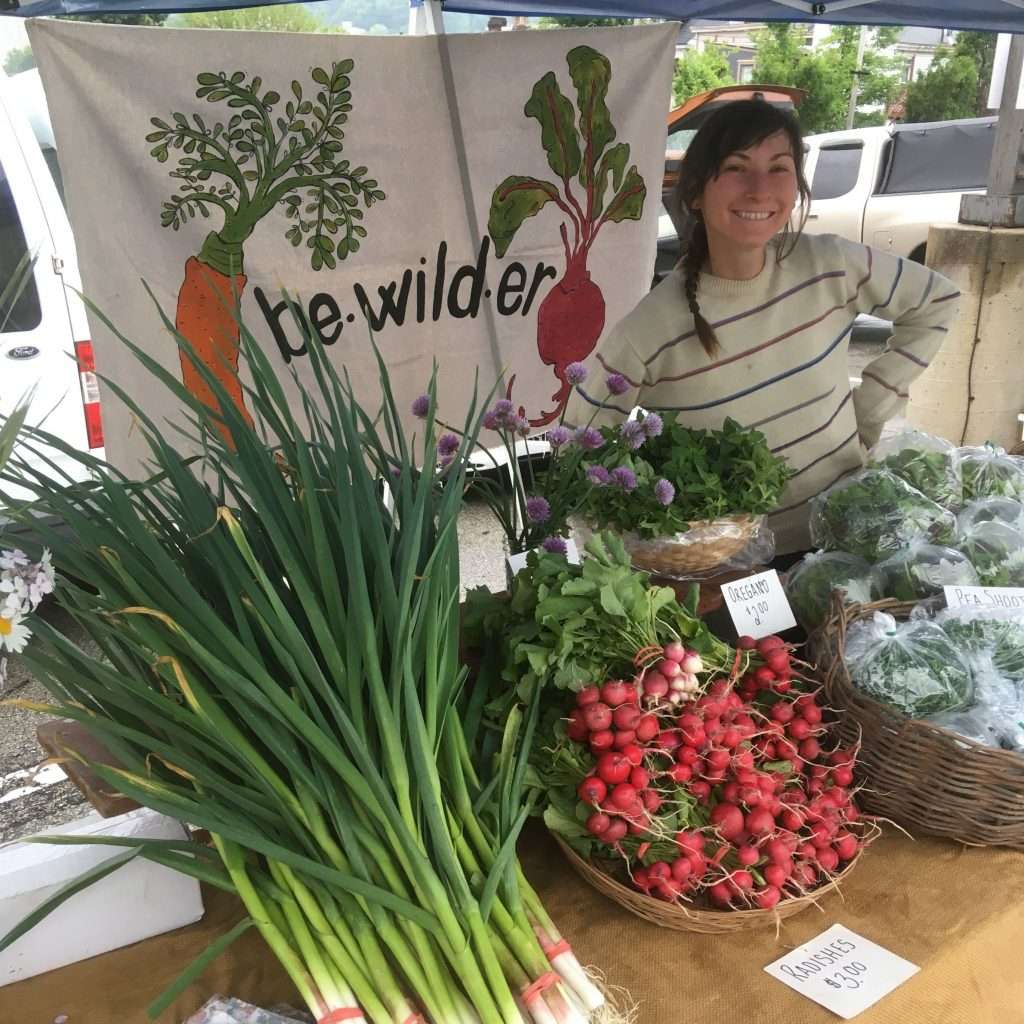 P.S. Markets are a way for us to stay fed and connected. Donate to Bloomfield Development Corporation to support vendors like me.
Give Today!