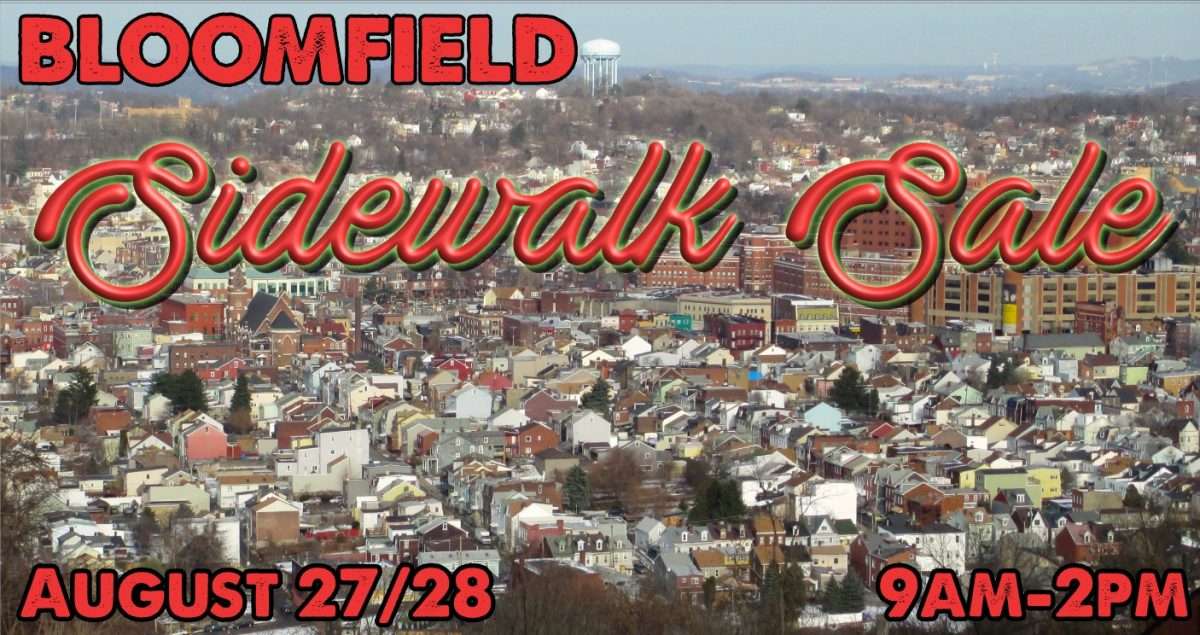 ATTENTION BLOOMFIELD RESIDENTS: The neighborhood-wide sidewalk sale will occur on Saturday, August 28 AND Sunday, August 29 from 9am-2pm, on both days.
If you reside within the borders of Bloomfield and would like to participate in the sale, please e-mail Melissa Ciccocioppo at [email protected]. Please include the address where you plan to sell along with a brief description of what you'll have to offer. This is a two day event so if you're only able to set up on one of the two days, PLEASE note that as well. Melissa will be adding the addresses to a map. There were 27 participants last year. Here's hoping we can get at least that many on board again this year!

The map will be posted here and a limited amount will be printed out and available at YINZ Coffee, Thai Gourmet, The Azorean Cafe, and Gryphon Tea on Liberty Ave during the weekend of the sale. You are HIGHLY encouraged to purchase a snack or beverage at any of these locations to enjoy while you shop. The deadline to submit your address to be included on the map is August 15th.